Whether you're trying to build customer loyalty for your business, or get your users to spend more cash on in-app purchases, using the right software can help you analyse the user behaviour and buying habits, allowing you to tweak the app to massively improve your results.
It's called app conversion optimization and in this post you'll a get a list of the 10 most popular mobile app analytic tools available on the market.
1. Countly

Countly is a great app marketing tool in that it lets you measure the overall effectiveness of the app based on your users experiences.
This data helps you in identifying the good and bad parts of your app to help you tweak the user experience and increase the conversion of your goals.
2. Flurry Analytics

Similar to Countly, Flurry lets you see inside the user experience in real time.
It also gives you insight into how your advertising campaigns are performing so that you can test, measure and tweak that as well.
3. Localytics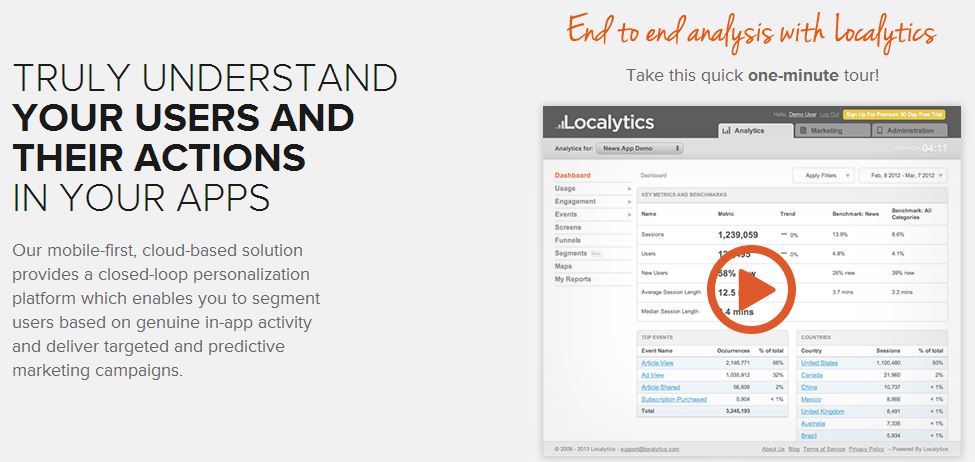 Localytics is slightly different to the previous two, in that it is more concentrated on goal conversion and gives you full visual representation of the app performance to convert goals.
4. Google Analytics for mobile
Are you a Google Analytics user? Google's analytics platform has now extended into mobile and are providing a dashboard for full insight into app performance (speed, etc.) and user behaviour.
Think Google Analytics…for mobile!
5. App Clix
The AppClix API lets you access the data in its raw form and organise it however you want.
This is definitely for technical people who love analysing data.
6. App Annie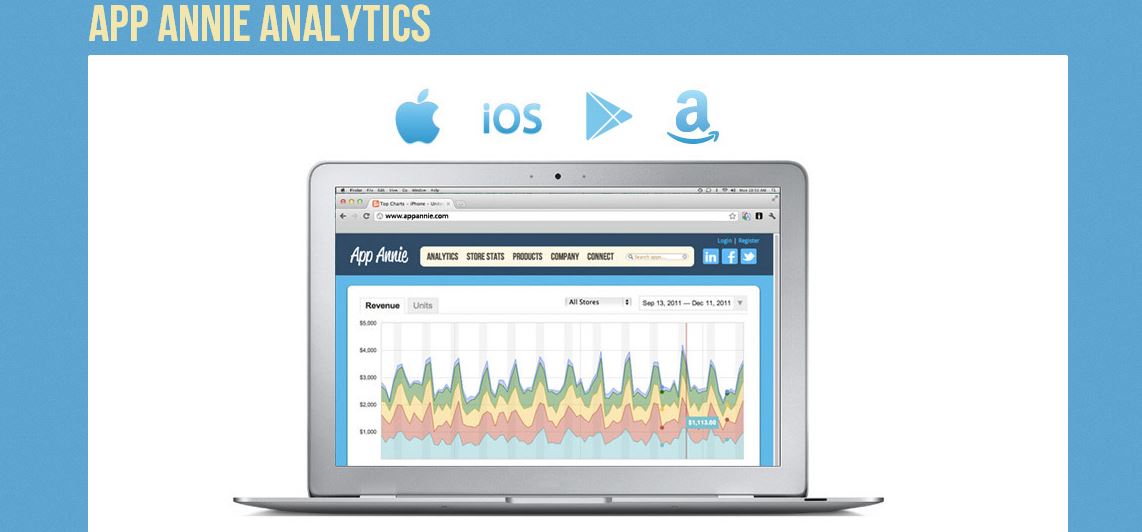 App Annie is app-marketplace-based and gives you insight into what's happening in the stores right now, to help you identify opportunities.
It's a great tool for when you're ramping up your download rate.
7. Distimo

Distimo focuses itself on mobile ad conversion optimisation and in-store analytics.
It's great for the cheap apps where you focus on volume of users and highly converting mobile ads.
8. App Figures

App Figures is all about what's happening on the App Stores.
If you have a number of different apps across a range of marketplaces and your focus is on getting downloads, then knowing the stats in all marketplaces is key.
9. Bango

Bango's big point of difference is that they allow integration of their analytics platform into most major mobile operating systems including Blackberry, iOS, Android, Palm, Windows Mobile and Symbian.
10. Medialets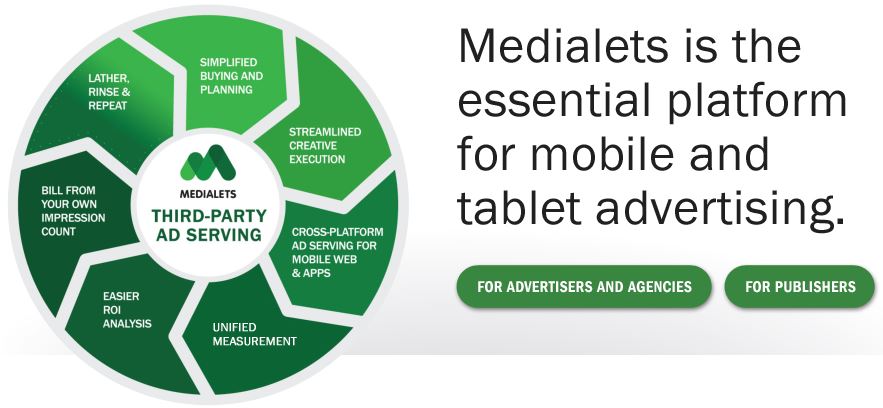 Medialets's focus is on converting ads into dollars.
By analysing your audience you can begin to promote ads within your app that have a higher CTR (click-through-rate) and thereby make more money.
Is mobile advertising your strategy?
Then Medialets could be part of that.
---
Request a Free Quote for your Website or Mobile App Development now…
You will get the perfect cost estimation by contacting to our IT consulting team.